Re-imagining card games for new generations of gamers
We are a remote games studio based in Malmoe, Sweden with a special love for card games. And for things that we can turn into a card games.
Like anything, really.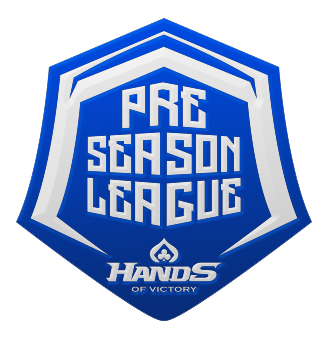 1.
Hands of Victory is crossover f2p mobile poker game about to launch for iOS
2.
Forgoes traditional acquisition strategy and instead invests in grassroots competition
3.
Month long "$10K Preseason League "to test, balance and establish an initial following
$10,000 grassroots "Pre-season league" announced for f2p card game title Hands of Victory
March 30, 2021
Malmoe, Sweden. Keen to put their "Esports first" strategy to the test, the independent game maker Aftermath Interactive is committing up to $10,000 to establish a competitive grassroots scene for their crossover mobile card game Hands of Victory. Instead of paying advertising networks and social media platforms, the studio aims to talk directly to card sharks, streamers, content creators and esports teams willing and able to help establish a new, accessible and non-violent competitive mobile title.
"While true that only players can ultimately decide if a game is an esport, we believe it's a mistake from both sides to not establish long-term win-win relationships on day one. Also, by initially focusing on scheduled league events we'll be able to give early adopters a great experience until we reach critical player mass," says studio head Kim Lund.
Players who enroll in the  Preseason League will have all of April to collect points towards a leaderboard. The top 50 scorers will go on to compete for prize money. Players will have three ways to collect points. By participate in round-robin tournaments; by streaming gameplay and by earning XP in the game's "Contender Mode". The total amount of prize money will depend on the total number of scoring players on the leaderboard.
"We need one thousand players on that board to max out the prize money," explains Kim Lund.
Hands of Victory is a free-to-play mobile game for iOS that innovates both gameplay and monetization. It blends poker rules with beloved skill inducing mechanics such as customizable characters, progression and a unique scoring system that ensures that how you play  matters.
"Each of the four playable characters have unique edges centered on different play styles. And then you can unlock and add additional game-affecting abilities ," explains Kim Lund. Four more characters are already deep in development.
The Preseason league is hosted on the game's stand-alone competitive web portal event.handsofvictory.com and will be managed via the game's discord channel.
Codes required to participate in league events will be rolled out gradually on Discord and twitter (@handsofvictory)  starting March 31. The iOS app will be made available for download in time for the first scheduled event.
"We're still a very small studio on a very big mission. So we urge players to see this for the experiment that it is. Our long-term goal is to provide a new way for players to enjoy, compete in, master and potentially profit from one of the greatest games ever invented. We're not going to achieve that without a ton of support."
More information about the game and league and how to secure a place in the league is available on handsofvictory.com. Registration is open.
contact@aftermathplay.com