Industry veterans eye regulated gaming markets after soft-launching esports-focused f2p poker game Hands of Victory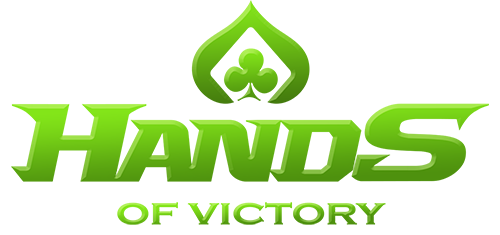 1.
Modular, omni-channel platform tailored for innovation
2.
Team with 50+ years of experience building and operating online poker platforms
3.
Looking to sign exclusive content development deals in regulated markets
April May 7, 2021
Malmoe, Sweden. Aftermath Interactive, a card game content studio, is proud to reveal the first game produced using their in-house omni-channel card game platform DealR.
Determined to innovate how card games are played, packaged and distributed online, the studio sees Hands of Victory – a f2p competitive multiplayer mobile game based on poker – as a great showcase for DealR's  innovation capabilities and for what it can produce for regulated markets. Markets the studio are now seeking the right partners for.
"Innovation isn't everything. Especially in a conservative industry. But done right it can still make all the difference", says studio head Kim Lund. "While Hands of Victory represents a radical leap in innovation, it's the sum of many individual novelties that can be combined in other ways to create fresh game experiences tailored for real money play. Innovation also isn't only about engagement. It can also be used to, for example, lower the player liquidity threshold for multiplayer products."
Since the founders have an extensive background in building and running online poker platforms, reinventing poker is the studio's first priority. But DealR can be be used to produce gambling content based on any traditional card game or for any monetization model.
"Free-to-play is a natural complement to a real money offering in that it can be used to establish a foothold in new markets and to pave the way for innovation. Once a new way to play has been established, a market for playing it for real money will naturally emerge."
Beyond innovations in gameplay, the start-up also seeks to innovate how card games are distributed.
""Like slots, we believe that multiplayer card games should be distributed and integrated in a lightweight manner instead of in the form of behemoth platforms that replicate a ton of functionality that operator platforms already feature and really only push the need for player liquidity higher than necessary. "

The company's regulated market strategy is to forgo the traditional B2B model and to sign exclusive content partnerships with companies who share Aftermath Interactive's belief in maximizing product differentiation.
"Online gaming is a heavily commoditized market and that is not going to fundamentally change. But more and more operators are starting to pursue unique content. Those are the product oriented operators that we want to craft tailor made card game experiences for  – whether they be based on poker, blackjack or any of the many, many underexplored games that people have wagered on throughout history."
For more information about the DealR and other content in the making  please contact company representatives.
For more information about Hands of Victory please visit handsofvictory.com.
The game is available on the Appstore and also on Google Play as an open beta.
Watch launch trailer:
Embed link: https://vimeo.com/542077955
contact@aftermathplay.com
Aftermath Interactive is a small, independent and remote games studio based in Malmoe, Sweden. It's run by gaming industry veterans on a mission to reimagine old classics and create new genre-crossing card games played for fun, competition and stakes.