New mobile card game aims to give poker players a chance at esports glory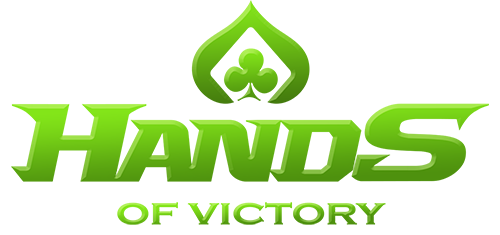 1.
 Genre-crossing f2p mobile poker game designed for competitive play and esports
2.
 Blends poker rules with game mechanics found in RPGs and card battlers
3.
Launches with free Preseason League featuring up to $10K in prize money
April 30, 2021
Malmoe, Sweden. Determined to reimagine one of the most beloved card games every created in order to meet the expectations of new generations of gamers and make it more suitable as an esport, independent card game studio Aftermath Interactive is proud to announce the release of their poker-based free-to-play multiplayer card Hands of Victory for iOS and Android devices.
Packed with game mechanics inspired by role playing games and card battlers, Hands of Victory represents a new way for poker players to compete in and master poker. The game offers several innovative ways for skilled players to gain the upper hand and then level-up, improve their rank and ultimately excel in month-long competitive seasons.
"Our goal with Hands of Victory. is to reimagine vital aspects of the poker in ways that provides players with a more skill-based and action-oriented experience and makes it appealing to new demographics while retaining a profound respect for the game's legacy," says studio head Kim Lund.
Players get to explore four different customizable characters and utilize 15+ abilities to best their opponents. Four more are on the way. Thanks to an in-game achievements based scoring system no win is the same. This scoring system is also the foundation for novel competitive, score based round robin formats suitable for competitive gaming.
To get the game off the ground the studio will run a previously announced "Preseason league" with up to $10,000 in prize money all through May.
"The purpose of the free league is to allow us to launch the game in gradual and controlled manner that rewards early adopters and streamers. And to showcase Hands of Victory potential as an comparatively more accessible yet endlessly complex competitive game."
The game also rejects the virtual chips purchase monetization model utilized by other games in the $390 MUSD f2p poker market. Instead the game utilizes expendable character build cards needed to access certain game modes. A monthly subscription for competitive play will also be introduced.
"The virtual chips model is inherently buy-to-win which goes against our philosophy.  So we've decided to go in a different direction that fuses perfectly with the game's gameplay innovations." 
The Preseason league is hosted on the game's stand-alone competitive web portal event.handsofvictory.com and will be managed via the game's discord channel.
More information about the game, the league and how to secure a place in it is available on handsofvictory.com.
The game is available on the Appstore and also on Google Play as an open beta.
Watch launch trailer:
Direct link: https://vimeo.com/542077955
contact@aftermathplay.com
Aftermath Interactive is a independent, remote games studio based in Malmoe, Sweden run by gaming industry veterans on a mission is to reimagine old classics and create new genre-crossing card games played for fun, competition and stakes.